An ordinary man's journey to discover his true self
Born in Taipei in 1983, he was raised by Tainan parents as a child of the Tianlong Kingdom. He is the arrogant maknae who is the fourth eldest child in his family. I was once a smart and well-behaved good student, who ranked first in the school's joint entrance examination and was admitted to the National Taiwan University's Department of State-owned Enterprises, and applied for the Mayor's Award to the Department of State-owned Enterprises of National Taiwan University. Then I became a conscientious and hard-working employee. I started as a marketing assistant and worked as a foreign businessman for more than ten years, including I lived in Singapore for three years and then became the head of the Taiwan and Hong Kong marketing department of a well-known medical group.
In 2019, I started a wonderful journey of self-discovery. I founded and closed an e-commerce store for sexy items, and finally evolved into a meditation teacher and body-mind coach. In Europe and the United States, it is called Life Coach (Chinese translation: Life Coach/Life Coach/Career Coach) or Spiritual Coach (Chinese Translation: Spiritual Coach). In Taiwan, it is more like a physical, mental and spiritual teacher who does not count fortunes.
When I look back on how my life got here, I find that all the turning points are in the difficult decisions in life, reconnecting with the truth in my heart and making every "best" choice at the moment. I once asked my soul in deep meditation: "Why am I here in this life?" I received an overflowing excitement, which translated into words: "I can't fucking wait to serve.. "When I heard the response, a sentence popped into my head: "What the fuck?!", but the feeling was super clear.
In the first half of my life, no matter how good or bad the external world was, I spent a long time trying to find my footing in this world. Life was a response to "the inner state of loneliness, cynicism, boredom, and indifference." Escape strategies. That's because I had never touched the treasures of my inner world at that time, and I never knew how to regulate my inner world to live out the solid, full, and shiny feeling that comes from the outer world.This is the second life I believe everyone deserves.
These people will find me
My clients have my name written on their faces. (preferably)
My clients are strong-minded and capable, even if they would never describe themselves that way. They are often the people in the group who are popular and bring hope and vitality to those around them. They are also often trustworthy partners at work, people who always find a way to get things done.
But underneath the inner iceberg, they may have impostor syndrome, feel that they are not good enough most of the time, love to review themselves and doubt themselves.They long to believe in themselves, take back their right to speak and inner strength, long to gain inner joy and satisfaction, and have the courage to create an ideal life.These are also part of me, I see you, I can feel you.
After my third sister passed away from cancer, she gave me even greater motivation to serve. She is an employee with 200 points in work performance and is highly praised by her colleagues. She is also a super filial daughter and caring sister, but she has pushed her body and mind to the critical point. I hope that all the lovely souls in this world who are working hard like my sister can learn to be kind to themselves and give themselves a second life of happiness, satisfaction and health!
Clients often say after a coaching session, "I didn't expect to get here today!"
I'm not the kind of motivational lecturer who stands on a stage with a hundred people and shouts, telling you to move like world-renowned life coach Tony Robbins, shouting "You can do it!" I am not the kind of spiritual or spiritual teacher who is full of fairy spirit or witch and is good at mysterious rituals. I'm not the kind of data-driven athlete coach who monitors your progress at any time to make sure you're not slacking off or losing faith.
I am very ordinary, maybe a little bit of this and a little bit of that.
A specialty of my service is my ability to create sacred space.Providing a comfortable, safe and expanded space to support clients' inner release and exploration, I am like a tour guide on a conscious journey, allowing clients' own inner wisdom to emerge naturally through their own perceptions and express naturally through their own voices.I believe that everyone has the answer in their mind. Taking back the ability to answer will bring about real change.
Because of this belief and letting go, I didn't expect to be here today! so fun.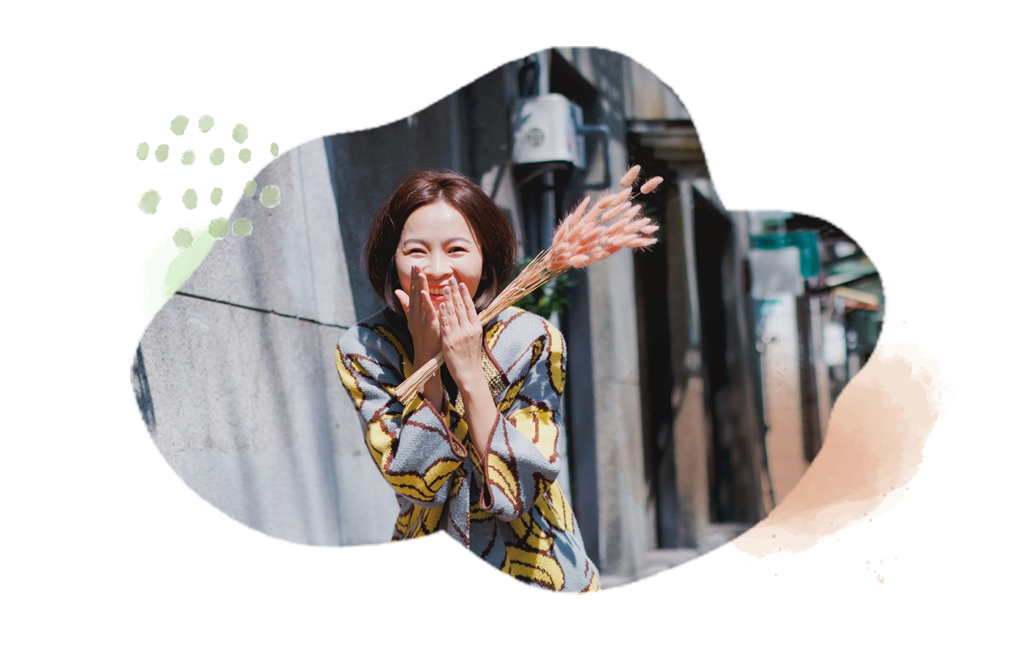 I think every teacher attracts the right students; and when the students are ready, the teacher will appear. Maybe it's not an accident that you came across this page? 🙃 
my expertise

Global Soul CoachingⓇ Soul Coach Certification
International Coaching Federation ACC Coach Certification
Tibet Usui Double Reiki Reiki Master Master Level Pass
Archetype Card and Soul Blueprint Professional Consultant Certification
My study experience

By the end of 2022, we will have accumulated hundreds of clients and more than 300 hours of coaching practice.
flower of life. Awakening the Bright Heart Four-Day Workshop Chinese Translation
Co-founder, brand marketing manager and first-line shipper of Xiings.com Xiaoqixing Sexy Selection Store
Johnson & Johnson Vision Care Taiwan and Hong Kong Marketing Director
Head of Marketing, Johnson & Johnson Vision Care Singapore
Johnson & Johnson Vision Care Taiwan Senior Brand Manager
Johnson & Johnson Vision Care Taiwan Channel Marketing Manager
MBA Intern at SONY Group Japan R&D Headquarters
Master of Business Administration from IESE Business School in Spain (exchange student at Kellogg Business School of Northwestern University in the United States)
Marketing Specialist, Bacardi Taiwan Branch
General Mills Taiwan Branch Marketing Assistant
Bachelor's degree in International Business, National Taiwan University (Exchange student at the School of Economics, University of Utrecht, the Netherlands)